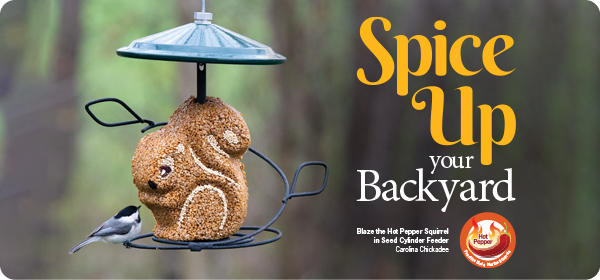 Meet our Newest Seed Character
Available only at Wild Birds Unlimited, Blaze the Hot Pepper Squirrel Seed Character is a cute addition to any backyard. Made of sunflower chips, millet and fruit, your birds will flock in for a tasty treat. Blaze also includes hot pepper, an ingredient the birds readily eat, but critters...not so much.
Shop our store to meet our other "seedy characters." They'll add a little whimsy to your backyard, while helping to attract many of your favorite birds like chickadees, woodpeckers and goldfinches.
We thank you for supporting our locally-owned small business and wish for you a backyard filled with color, song and joy!