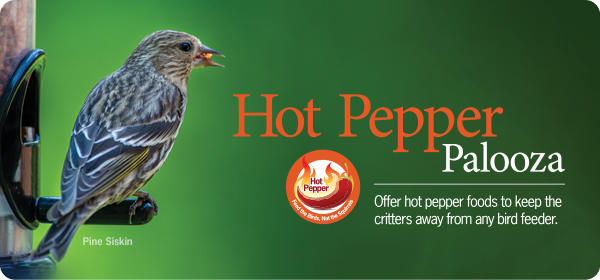 Keep Critters Away from Any Feeder
The days of using baffles and cages to protect your bird feeders from squirrels and other critters are now a thing of the past! With our hot pepper bird foods, available exclusively from Wild Birds Unlimited, you can use hopper feeders, trays - most any feeder and watch the critters pass on by. Birds readily eat foods containing hot pepper, but critters like squirrels, rodents and raccoons...not so much.
Shop now for the widest variety of hot pepper foods available anywhere.