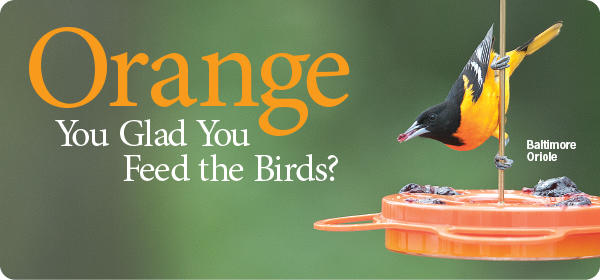 Orioles Are Back!
Orioles, one of our favorite backyard birds are back! As beautiful as orioles are, their diets are just as amazing. They crave citrus when they arrive in the spring, eating orange halves and grape jelly. Then they quickly turn to eating nectar, and then switch almost exclusively to insects after nesting.
You can attract orioles to your yard with the Wild Birds Unlimited Oriole Feeder. It offers nectar with several feeding stations, includes jelly wells in the lid and a place for an orange half.
Buy Any Oriole Feeder; get Jelly FREE* ($7.99 value)
*For DSC members only. Valid only at participating store(s) listed. One discount per purchase. Offer not valid on previous purchases or sale items. Offer valid in-store only.
Offer valid now thru 5/31/2020.